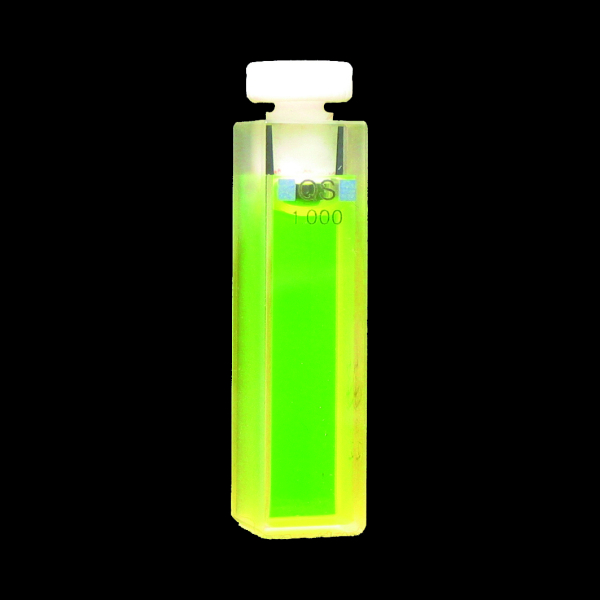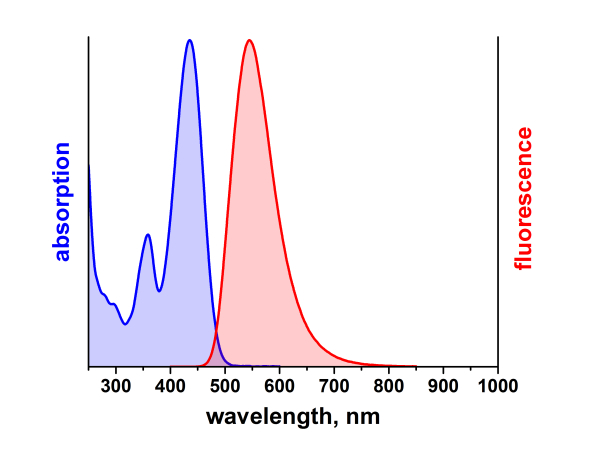 Optical Properties (in PBS pH 7.4)

λabs

436

nm

εmax

3,2×104

M-1 cm-1

λfl

545

nm

ηfl

65

%

τfl

4.0

ns

CF260 = ε260/εmax

0.32

CF280 = ε280/εmax

0.22
ATTO 430LS is a new fluorescent label featuring an extraordinary large Stokes-shift of 109 nm. Thus the emission spectrum is almost completely separated from the absorption spectrum. ATTO 430LS is very hydrophilic and highly water soluble. The dye exhibits a high fluorescence quantum yield, which is only slightly reduced on conjugation to biomolecules, e.g. proteins, even at high degrees of labeling (DOL).
ATTO 430LS is an anionic dye. After conjugation to a substrate the dye carries a net electrical charge of -1. The fluorescence is excited most efficiently in the range 400 - 460 nm.